Australia's No.1 clinically proven eczema cream
We don't guess. If a person has problem skin then their skin is important to us. All of the Hope's Relief product formulas are a result of working with trained Naturopaths who in their everyday clinics, personally help their patients out with natural options. They experience first hand what ingredients work and at what quantities. This knowledge is then applied to all Hope's Relief formulations to create outstanding natural treatments for eczema, psoriasis and dermatitis.
We wouldn't risk you skins health to random cocktails of ingredients thrown into a food mixer or blender on the kitchen bench on the off chance it might work. We are serious about formulating successful natural options and with our partnership with a team of enthusiastic natural health experts, we all share the same values and commitment to making a positive difference. Hope's Relief natural products continue to help countless people everyday around the World.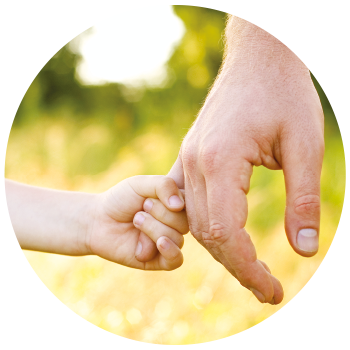 Natural skincare ingredients – Free from nasties
We believe in natural ingredients and making a positive difference to people's lives.
First full night of sleep in six months

I just had to write and thank you for your products. I have been using increasingly stronger steroid creams over the last few years on my eczema/dermatitis but it has been getting steadily worse and responding less to the creams. I didn't expect such a gentle natural product as Hope's Relief Cream to do anything when steroid creams were so useless, but in desperation I tried it anyway.

Well… after just ONE DAY of applying the cream, I had my first full night of sleep in six months with no itching to wake me up. I can hardly believe it. I have used it to clear up all my skin and I can even use it on my face. It's just marvellous! All my skin has cleared and I have no itching and can stop wearing dressings to protect me from my clothing, too. Except for my scalp application, I haven't used my steroid lotions since I got the Hope's cream, but I received my Hope's conditioner this morning and already my head feels soothed after only my first hairwash with it. THANK YOU SO MUCH! It sounds a bit dramatic, but Hope's Relief really has changed my life. I hadn't realised quite how time-consuming and uncomfortable my problem had become until it was gone and I felt so much better. It's also a relief that this remedy is entirely natural – I was concerned about using such strong drugs so frequently and so much. I don't normally believe in natural remedies, but this has changed my mind completely. Hope's is the perfect name because I never dared hope that I could be better, but it turns out you can buy hope in a tube!!!! Thanks again.
Great big thank you

Just a great big thank you for your relief cream – it has cleared up my heat related. I also bought the cleansing bar and am using it instead of soap. Wonderful products and will continue to use them. I have been suffering from this condition for a number of years and it's great to find something that will work. Thanks again.
EXCELLENT therapeutic skin cream

I have sun damaged, dry sensitive skin and patches of facial eczema. Various face and skin creams used over the years have made no real difference to my skin problems, that is until I recently began using your EXCELLENT therapeutic skin cream.

From the first application I experienced instant, lasting (all day) relief from skin irritation and my skin has really improved, something I thought would never happen. I would recommend your cream to anyone with skin like mine.
Hope's Relief – it is now my No 1 healing cream

For many years, especially in the hot weather, I get this red itchy rash on the back of my neck. As I saw an ad about Hope's Relief I went out and bought the cream and it was instant relief. I'd like to say many many thanks to Hope's Relief – it is now my No 1 healing cream.
Thank you soooo much

Hi there, I just want to say THANK YOU SO MUCH for Hope's Relief Cream. My daughter's skin has really improved a lot. Each time she feels something itchy on her skin, she would say, "purple cream, mum". She calls it purple cream because of the colour of the tube! I have really seen a lot of improvement. Thank you soooo much again. This is really a wonderful product.
Improved quality of life

Hopes Relief has really improved the quality of my life! I'll be very happy to recommend it to anyone. Thanks for making such a great product!
Your product actually works

I am writing to you to express my appreciation for your Hope's Relief cream. I have suffered with dry itchy legs for a number of years. I was prescribed ointment by my doctor that didn't work, and I have tried so many other remedies that I have now lost count.

After using Hope's Relief Cream, I have found that the itch has disappeared and my legs have cleared up. Thank you for a product that actually works.
Sanity saved

Having endured an itchy scalp for more than two years, I was delighted to discover Hope's Relief Shampoo and Conditioner. It relieved the itch almost immediately and saved my sanity.
Excellent eczema & psoriasis product for the whole family

Hope's Relief products have made a significant improvement to eczema and psoriasis suffered by members of our family. Thank you for such an excellent product.
Relief for itchy arms & legs

Just a few lines to tell how much I have benefited from your Hope's Relief Skincare. I suffer from psoriasis and has been great to relieve my itchy arms and legs. I like it being non-greasy.
Amazing product

I just wanted to thank you for your amazing product, Hope's Relief cream. I have suffered from eczema and dermatitis on my hands for the past 10 years which has been very sore and painful at times. I have tried every cream under the sun including (but not limited to) Ego, Cetaphil and prescription cortisone creams. After a couple of days of using Hope's Relief my hands are back to being the baby soft hands of a teenager. I still occasionally still get flare ups of eczema on my face and I feel better knowing I can treat it with a non cortisone cream. A BIG thankyou and keep up the good work. I would suggest your cream to anyone who has a similar skin condition.
Sceptical Dermatologist won over

Three months ago I took my 93 year old father to his dermatologist and she was pleased and surprised by the improvement to his condition (he had been using your cream for five months at this time). Today I took him to her again and she could not have been happier with the continued improvement of his skin, I had told her before about your cream but she seemed to take it like water off a ducks back, today I told her again I believed your cream to be responsible, and she is now interested in trying it on some of her other patients so I will be taking her some tubes to try. I hope this will get the word out about how great your product is and help others as it has my dad and myself.
Thanks a million for an excellent effective product

I have just started using the cream as I have dermatitis on my face, head and chest.  For the first time since I was 24 my face is nearly clear and shaving is a breeze, my head is itch free, and the dermatitis has completely disappeared on my chest.  So needless to say I am stoked, and considering I am now 42 it's about time I have found an excellent cream that works for me without steroids and other harsh creams.  Thanks a million for an excellent effective product – don't go out of business please!!
Quick relief for scalp condition

I have to congratulate you on the Hopes Relief Shampoo you produce. All my life I have had ongoing trouble with scalp conditions, at one point so severe that I lost most of my hair. I have tried a lot of different products, some at very expensive prices. Some treatments were more effective than others. Your product is not only a very reasonable price but brought relief so quickly I was amazed. My scalp is free from itching, dryness and flaking. It does exactly what you claim and I thoroughly recommend it to all who suffer the misery of similar conditions. Thank you so much.
Enjoying Hope's Relief Shampoo

Just thought I'd let you know how much I am enjoying your Hope's Relief Shampoo. I have been a psorasis sufferer for many years and have been sick of the many tar shampoos available on the market. Many made me smell like a newly tarred road and didn't really give me the relief yours does. Anyway thanks again and keep on with your fine achievements!!
Pharmacist Recommendation

I started to use Hope's shampoo and conditioner because a pharmacist recommended for my itchy skin. I have been having a problem, two fingers' skin are damaged by chemical cleaning stuff. Since I started your products, they are getting better. I went to the shop to say thank for letting me know your products. I also bought your cream. Though my skins are not completely mended yet they will be fine in the near future. Thank you very much for making such nice shampoo, conditioner and cream!
Brilliant relief from eczema

Hope's Relief Cream has been brilliant in relieving my eczema symptoms. My hands were such a mess that I was embarrassed and they were also very uncomfortably itchy. I have purchased many lotions and creams and your product is the only thing that has really worked for me. It really is pretty amazing. Thank you so much.
Thank you Hope's Relief

Having suffered from a dry, flaky scalp and to a lesser degree skin, all my life, I had given up finding any product that made a significant difference and had become used to simply managing the situation with products made by QV and Dermaveen etc.  Now in my mid fifties – the condition was becoming worse.

I came across Hope's conditioner in a chemist here in Ballarat (Nova Wendouree) where my daughter works part time and decided to try it.  It was so good, even with a fairly normal shampoo, that I decided to order the shampoo and skin balm on line.  I did have a look around to see if anyone stocked a wider range, but with no success.

I am at present a student of western herbal medicine and I am interested in herbal products that work and this range is certainly in that category. Thank you to the team at Hope's for putting such great quality products on the shelves.
Thank you so much

Thank you, thank you. For years I have been searching for a soap free bar that wouldn't irritate my sensitive skin. I have tried numerous bars to no avail and at great expense. My husband was reading the paper one weekend and saw your Ad, he went out and purchased a bar. I have been using your Soap Free Cleansing Bar for the last few months and the change in my skin is incredible. I now get out of the bath and my skin feels soft and silky.
Soft and silky

Hi I have suffered from eczema for the past 7 years. I was in a pharmacy and a young girl serving introduced me to The Hopes Relief Therapeutic Cream. I have had wonderful success with your cream. However I found after a shower my skin was dry and I would have to use your cream straight away to sooth my dry skin.

I had seen an ad in my newspaper advertising your Soap Free Cleansing Bar and went straight out and purchased a bar. I am so happy as using the combination of Cream and bar my skin has improved even more and I don't seem to be using as much cream my skin. Now when I get out of the shower my skin doesn't feel like a dried piece of paper.
Hope's Relief Therapeutic Scalp Care Shampoo has almost totally eliminated my problem

I have had dry skin on my head for years. It comes and goes depending on the weather, but the water in London, UK aggravated the condition. I started using Hope\'s shampoo over a year ago and it has almost totally eliminated the problem. I don\'t worry about dry skin falling on my shirt or about having to wash my hair every day to get rid of dry skin. Thank you!
For years I have suffered from an itchy, scabby, flaky scalp

For years I have suffered from an itchy, scabby flaky scalp. At times I have rushed to get a nit comb as I have wanted to catch the little bugger, but have been unsuccessful in finding anything. I was starting to think that I had something wrong with me until a lovely lady whom I class as my sanity hero introduced me to your shampoo and conditioner. Within days of using them I had relief, no more imaginary creepy crawlies and no more scabs etc.
5 year old had eczema all her life….. Her skin is now amazing

My 5 yr old princess has suffered eczema all her life so has my 4yr old son not as bad though I have tried a lot of products and nothing has worked except steroid creams I was told about relief and used it for a week and had 100% response her skin is now amazing she also had a staph infection at the time and it all went as well thank you so much.
The Hopes Relief Therapeutic Cream has been incredible – pregnancy rash

The Hopes Relief Therapeutic Cream has been incredible – the rash has gone completely. The amazing thing is that this rash apparently has no cure from what I read on the internet so I plan to get onto a few blogging sites here & the UK to rave about it as there are a lot of very uncomfortable pregnant women out there that need to know about this product. Of course we know how wonderful it is – I just didn't expect it to cure it given what I'd heard.
Works wonders

I have been struggling with particularly bad eczema around my eyes for about 3 months, and I just want to say your cream works wonders. Thank you for creating a product that truly works to heal the eczema, not just moisturise the skin.
Chronic eczema relieved

My 5 year old princess has suffered chronic eczema all her life so has my 4 year old son not as bad though, I have tried everything and nothinbg has worked except steroid creams. I was told about Hopes Relief and used it for a week and had a 100% response, my daughters skin is now amazing she had a staf infection at the time and it all went as well … thank you so much Hopes Relief.

First published on BubHub the largest, independent pregnancy and parenting website in Australia
Hope's Relief eczema products have helped my son

My son has eczema, and I just wanted to thank Hope's Relief for taking the time to listen, talk to me and advise me on how his eczema can be managed.You truly understood the stress that a Mother was going through. I am greatly appreciative of what you have done in order to help with my son's eczema.

I have been using Hope's Relief Premium Eczema Cream and Soap Free Cleansing Bar on my son in conjunction with Hope's Relief Moisturising Lotion and already I can see improvement in his eczema. Your response reminded me that there are generous and kind people out there in the world who really care about what they do.
International Award Winning Products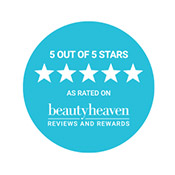 Psoriasis a skin disease marked by red, itchy, scaly patches
According to the Australasian College of Dermatologists, about 50% of people affected with psoriasis have changes to their nails and about 25% of people have pain, swelling and tenderness of their joints. The College defines psoriasis as a lifelong skin condition characterised by the development of red scaly areas of skin.
To learn more about the symptoms, cause and how Hope's relief can help click here.
Sign up to our newsletter
Receive news updates, exclusive offers and more!